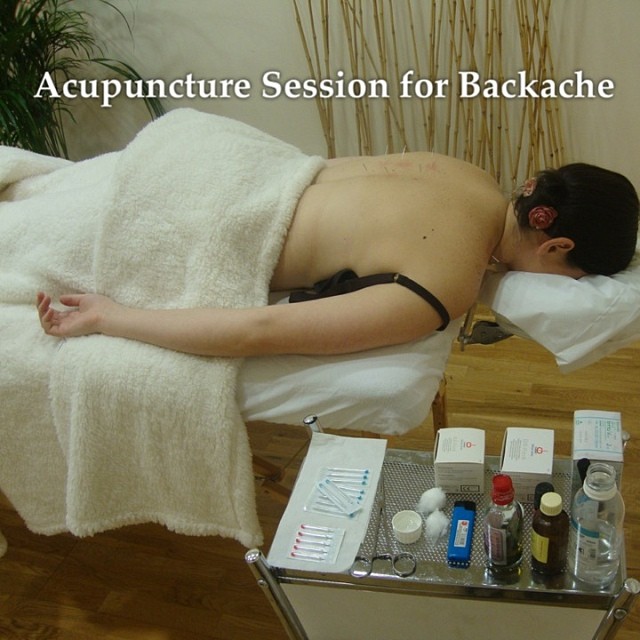 This is acupuncture I carried out for a lady who came in with tight and painful upper back muscles (and left without it!). The location is my beautiful, warm Georgian room at the Dublin Holistic Centre, on South William Street.
To the front you see my work tray with needles, massage oil, sterilising liquid and peeking out behind the surgical spirits; a stick of moxa, (A great heat treatment using a stick of compacted herbs that warm and relax chronically tight muscles).
If you'd like to know about whether acupuncture can help you or someone you know with back pain, you're welcome to get in touch with me by phone at 087 624 9555 or email at [email protected] or using the contact form of this website.
Anne Hughes
Acupuncturist – Herbalist – Naturopath
www.Well-Being-Dublin.com